Richard has teamed up with some great St Andrews restaurants/bars/cafes to give you 20% off your meal on the day of your tour
We are unable to make reservations on your behalf so please telephone or email the eatery of your choice rather than book online and mention the ghost tour so they are aware you have the offer.
Pre-booking advisable
When your booking has been made, take your booking confirmation to the restaurant of your choice and show it when you arrive to receive the 20% off.
*The offer is at the discretion of the participating outlets and may be subject to change as the season evolves. When contacting your outlet they will advise if the offer is still valid for that time.
Click graphics to visit their websites
Visit the latest welcoming additions to the family…
MOLLY MALONES
Child* and dog friendly!
Located at 5 Alexandra Place, not far from the Bus Station and Students Union.
Enjoy great food (inc childrens menu) and an extensive bar.
*The only stipulation is that children must have a meal.
No in-house offers apply
Pouring great beer, brewed in St Andrews, plus guest beers, Thistly Cross cider and an enviable array of whisky and gin, they have a truly eclectic drinks list.
Families are well catered for with loads of choices for kids – and they are particularly dog friendly.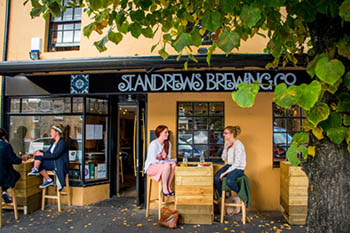 Established in 2013, this is the first and original St Andrews Brewing Co premises. 18 taps of beer and cider including their own brews and a great lunch and dinner menu.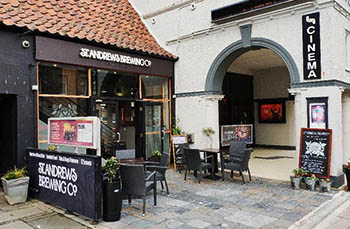 Sports Bar next to the cinema in North Street. A multi-screen bar with a delicious menu featuring some of the best American dishes such as Blackened Denver Steak, wings and top-notch Mac & Cheese, vegetarian and vegan options.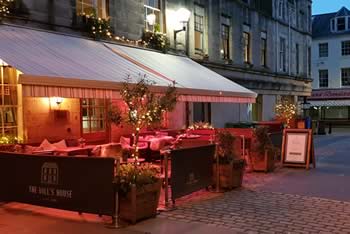 Unusual colourful bistro over two levels, serving locally-sourced produce on a modern French menu and the meeting point for all tours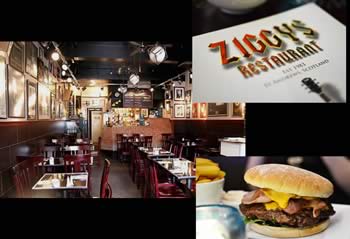 St Andrews longest running local family restaurant serving steaks, burgers, amazing fajitas and fairly extensive vegetarian options. A great place for large groups.
Commanding a great location on the Scores by the Old Course overlooking the North Sea and a choice of great dining experiences.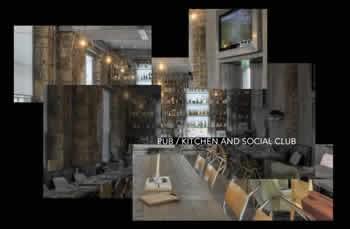 A young vibrant feel serving great bar meals. By day we're all about those chilled out vibes. Hearty, good honest food at good honest prices and tipples served in jam jars and teacups!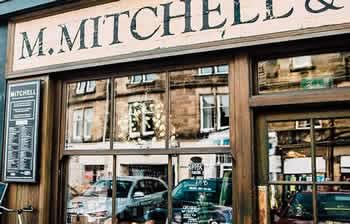 A welcoming little "brunch until bed" concept they actively source, support and promote local suppliers and foodie brands.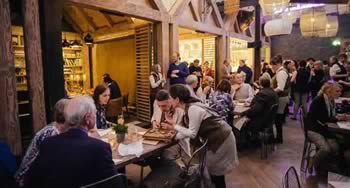 Quality Scottish produce-led food and drinks in a warm and welcoming atmosphere. Ceilidh dancing at weekends and a vast Scottish gin collection. A very popular destination.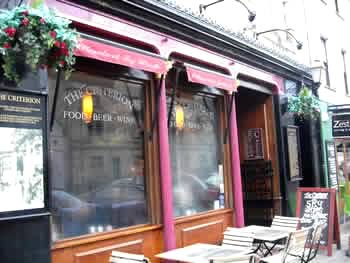 A great local family run public house with a wide choice of drinks and food - try their world famous 'Cri Pies'! Over 18s only in this one.
Why not have lunch in one and dinner in another!