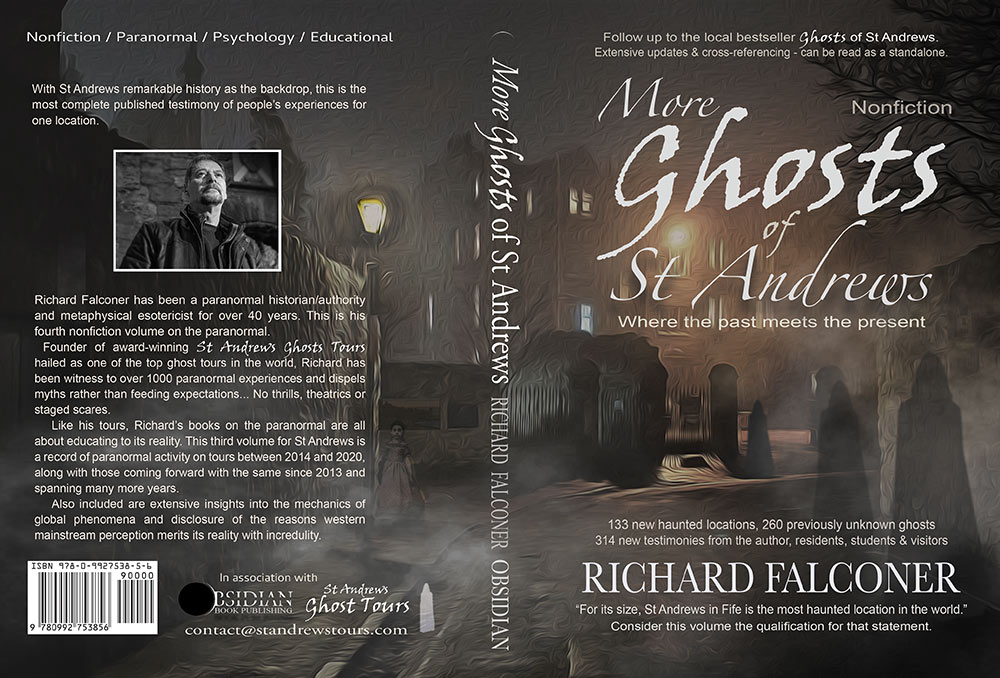 More Ghosts of St Andrews by Richard Falconer
Seven years in the making, with St Andrews remarkable history as the backdrop, this is the most complete published testimony of people's experiences for one location anywhere.
133 new haunted locations
260 previously unknown ghosts
314 new testimonies from the author, residents, students & visitors
Format: Large paperback, fully illustrated – 612 pages

Available from all usual stockists
+ Amazon: available now
St Andrews Ghost Stories by W. T. Linskill
Republished by Richard Falconer as the first hand-transcribed standalone copy since 1978, complete with very extensive annotations, illustrations and introductions to some of his stories.
Also included is Linskill's article: The Strange Story of St Andrews Haunted Tower – nonfiction. Published 1925, then in booklet form 1938, and republished here for the first time.
Format: Large paperback, fully illustrated – 162 pages
Available from all usual stockists
Amazon: available now
+
Kindle and FREE on Kindleunlimited

Click the titles for details of all Richard's books